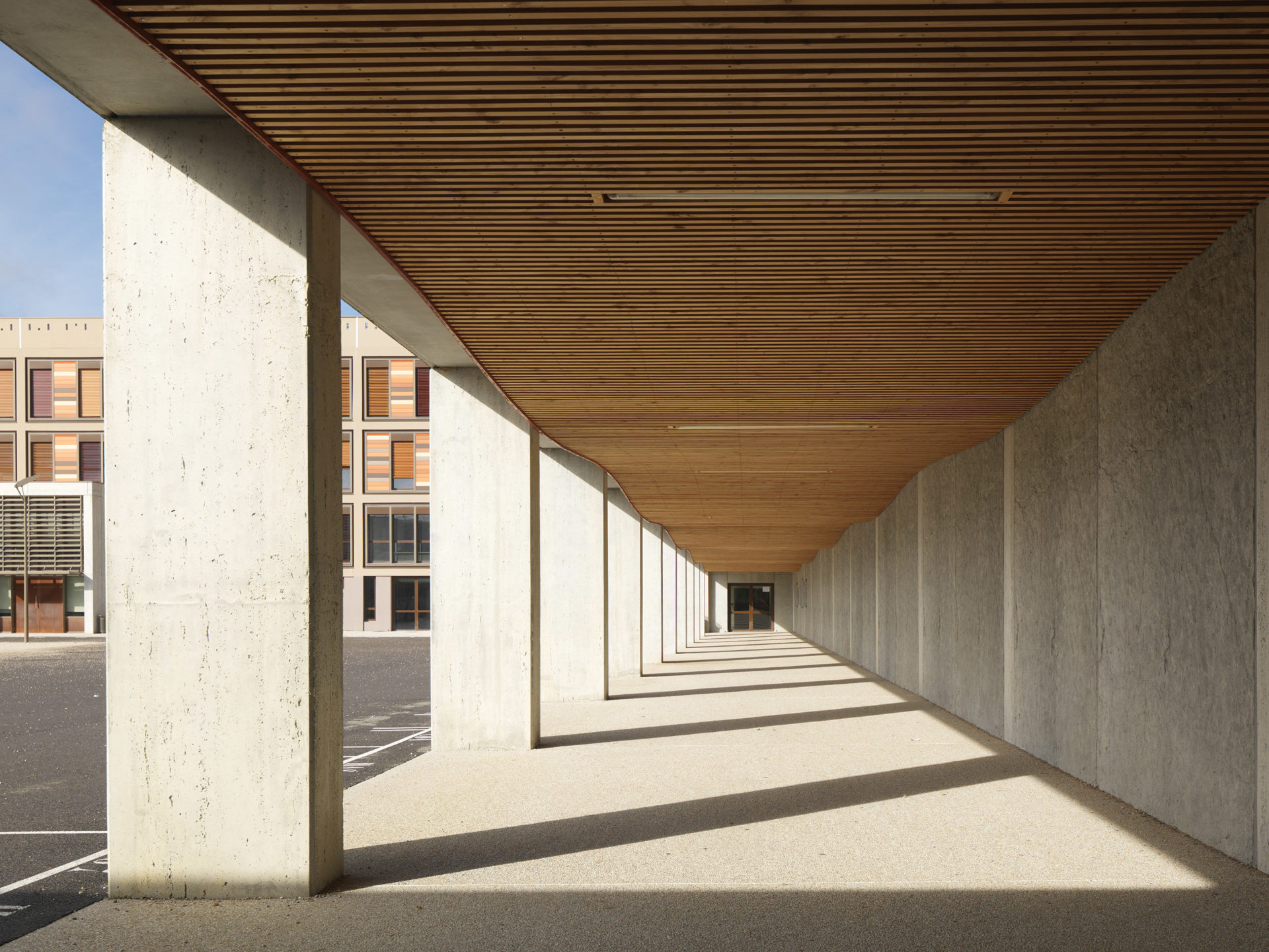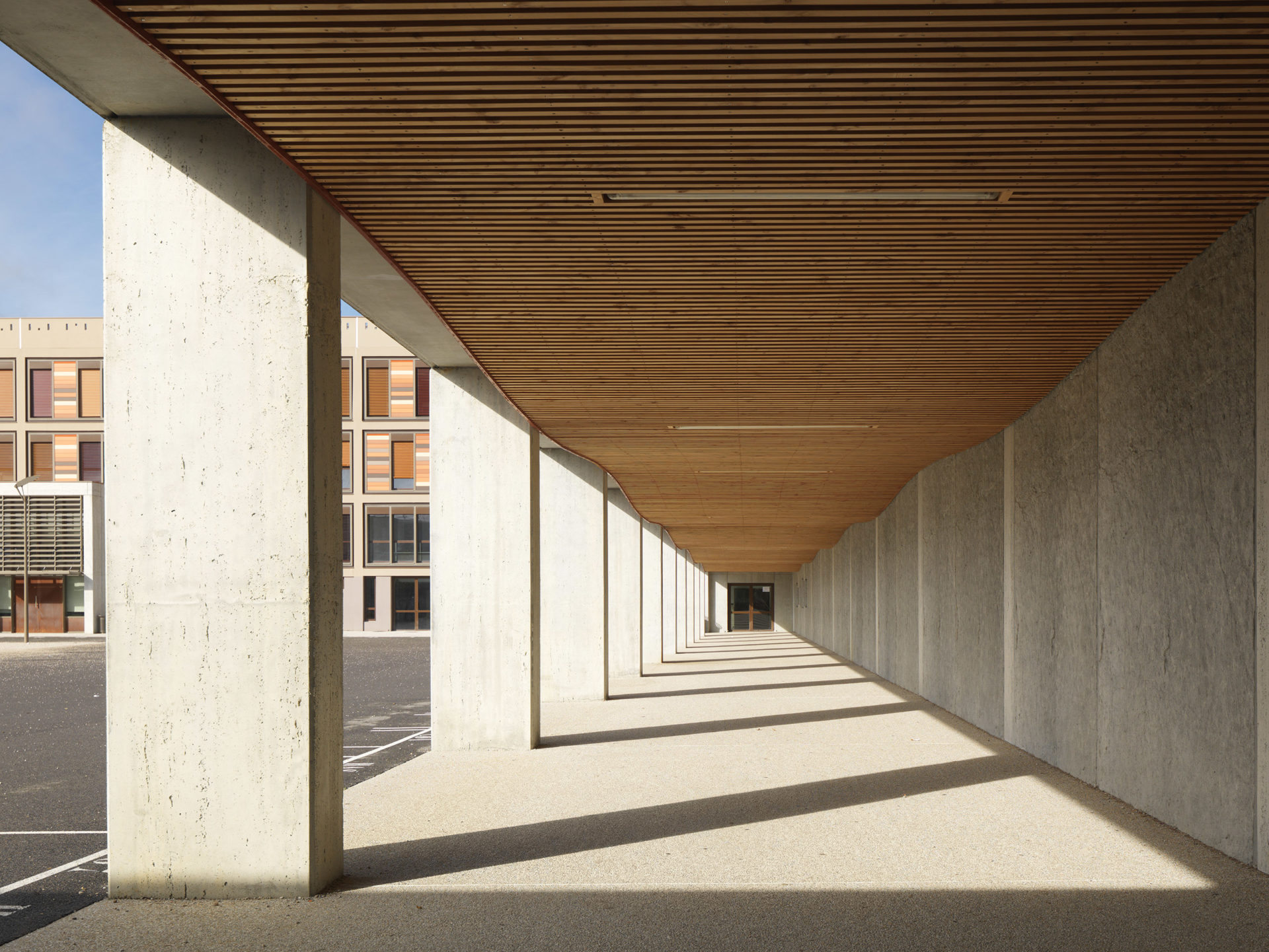 SAINT-EXUPERY SCHOOL CAMPUS
REDEVELOPMENT OF A SECONDARY BOARDING SCHOOL AND ITS ACCOMMODATION FACILITIES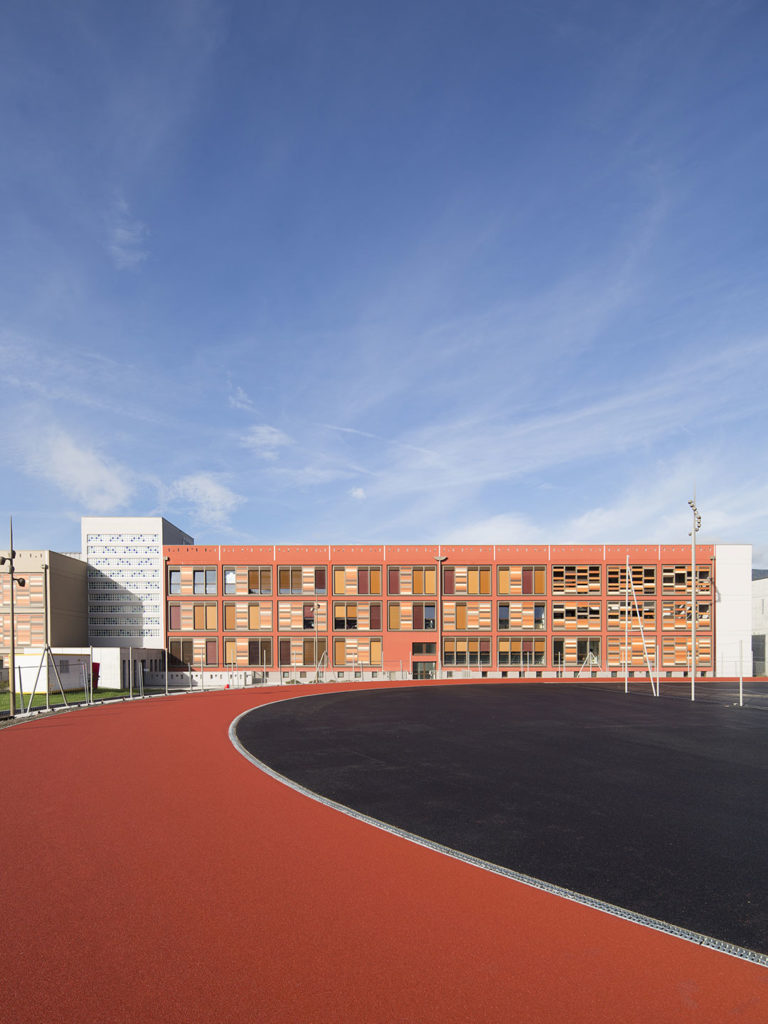 The transformation of existing buildings, even when they appear run-down, makes possible contemporary projects suited to contemporary usage.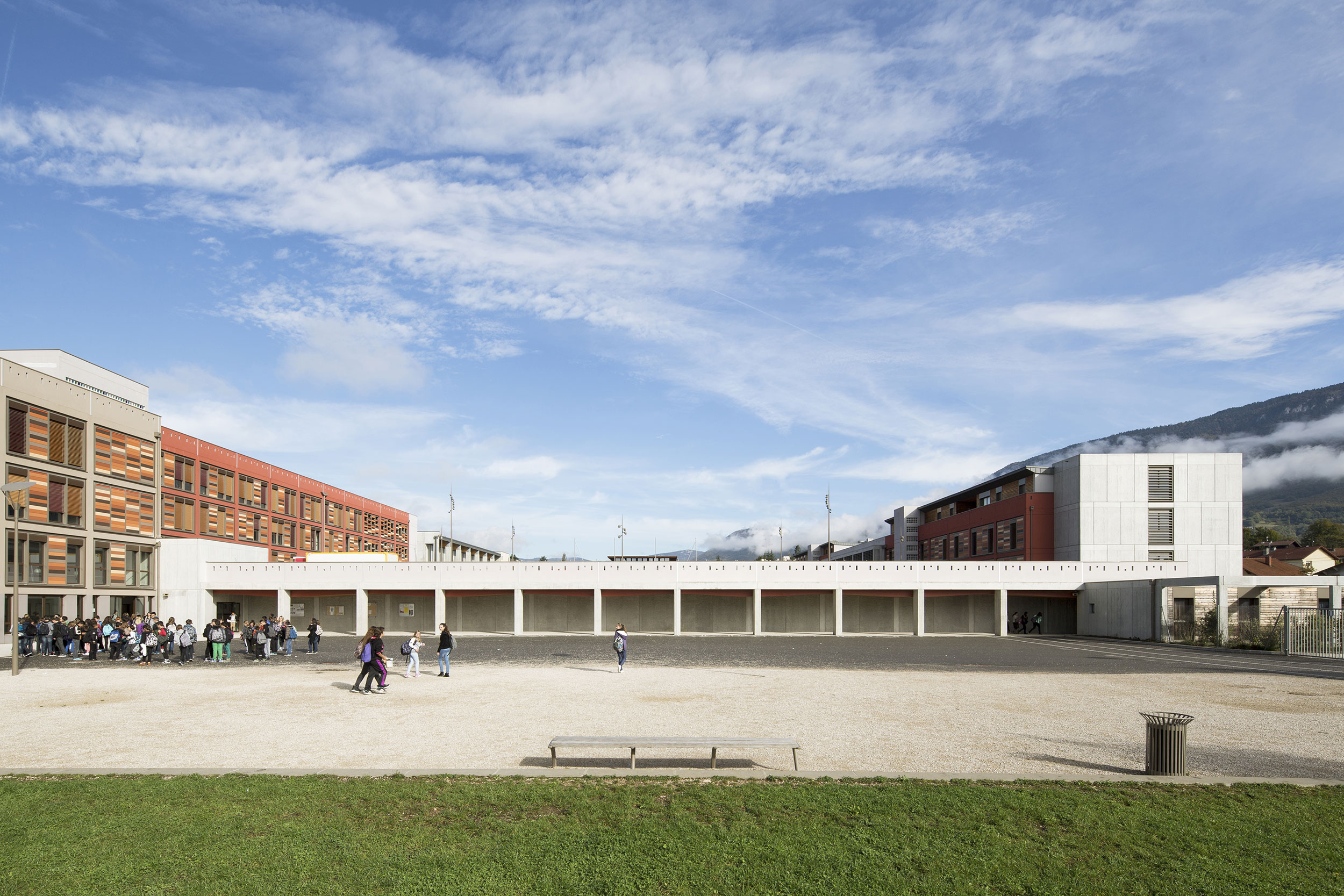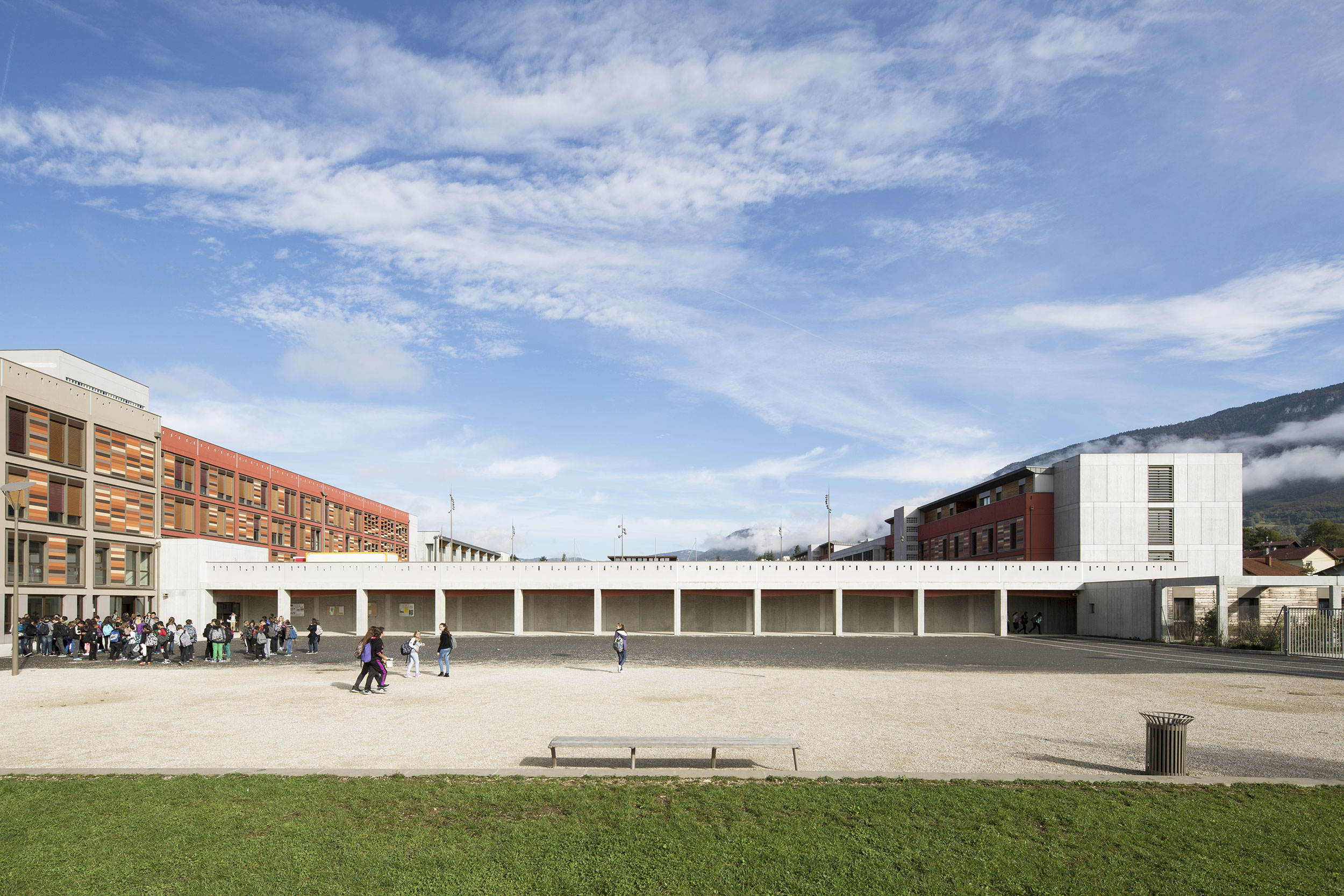 The Saint-Exupéry school campus was constructed in 1967 by architects Louis G. Noviant and Roger Michaud, in accordance with the tastes of the period, as a set of block-like buildings arranged around a large landscaped space.
This full-renovation project commenced in the early 2000s, comprising the accommodation facilities, vocational school and secondary school in 2014. Given the degradation of the buildings, we decided to retain only the beam-column structure in reinforcedconcrete. We created new facades in which the thermal envelope is composed of cladding in bricks of different colours, whose chromatic variations contrast with the repetition of the theme. Inside the structure, new, more functional double height spaces were organised, which revealed the buildings' construction principle.
The exteriors were also overhauled, organised on terraces that enclosed the school's accommodation facilities without need for a wall or railings.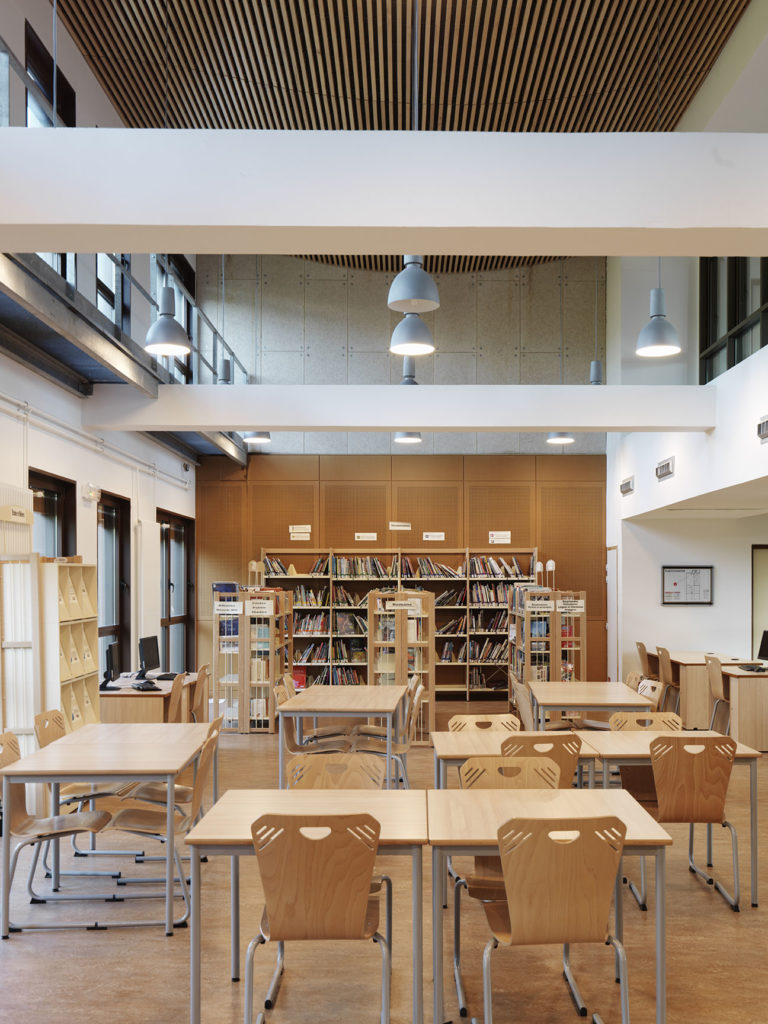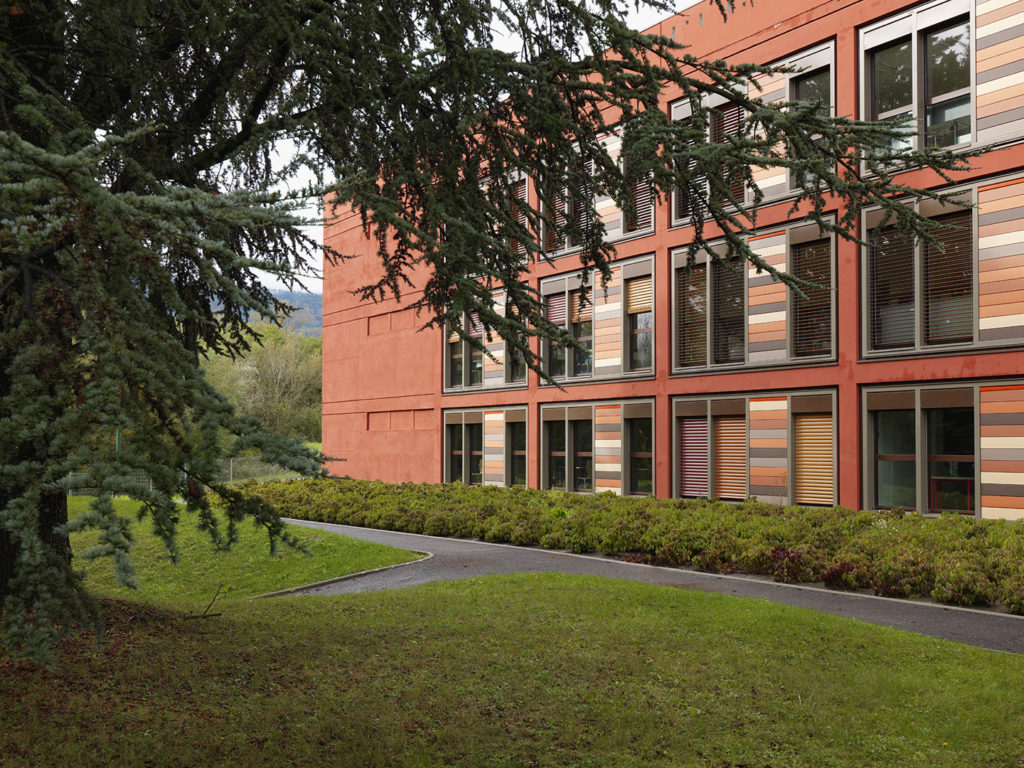 Location
Bellegarde-sur-Valserine
Project type
Total renovation
Program
Secondary school
and accommodation facilities
Project owner
Région Rhône-Alpes / Novade
Team
Chatillon Architectes
(lead architect), Jean-Pierre
Baillet (associate architect)
Budget
€ 38m excl. VAT
Timeline
2002 – 2015